Rev. Wendy Lyon
Executive Director of A Wedding in the Country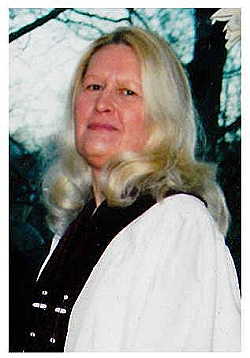 Are you looking for a minister to celebrate your wedding but you don't belong to a church? Are you divorced and can't find a church that will marry you? Do you dream of a wedding outside but can't find anyone who is willing to accommodate your dreams? I am here to help you!
I am the Pastor of a small country church in Galway, New York. I will provide you with an exceptional, joyous, personal, and memorable ceremony.
I specialize in writing unique and personal ceremonies designed specifically for you.
Whatever your style, from the traditional to the most unusual - and everything in between, I will help you create a memorable ceremony that fits you perfectly. Everything you need will be taken care of for you in an organized, efficient and stress-free way.
Maybe you're not sure of exactly what you would like and don't know where to start. Don't worry. I will help you figure it out. Whether you come from different faiths, cultures, or belief structures, you will always find sincere acceptance here. It is an honor to help you celebrate your new beginning.
Your wedding day will be the beginning of a new and wonderful life together. Your wedding ceremony is the central event in all the happiness and celebration that surrounds your wedding. Your ceremony will be a large part of all your wedding plans. Your wedding will probably be the biggest and most costly event of your lifetime. I'm sure you would like it be a personal and memorable expression of your love for one another.
Every detail of your wedding ceremony including your wedding vows, your readings and the music should be just as you want it to be. Your ceremony should reflect your commitment to each other and it should also be a reflection of your personal tastes. I will help you plan a great ceremony that will be a part of your perfect wedding day. I can help you to have an elegant and romantic ceremony or a fun, laid-back ceremony.
Your wedding ceremony is a reflection of the feelings that you and your partner have for each other as well as your hopes and dreams for the future. My goal is to give you a wedding ceremony you can treasure for the rest of your life.
I would be happy to conduct your wedding away from my church and at the location of your choice! My fee for offsite weddings is $295. If you are getting married at A Wedding in the Country, my services are free. For more information about my fees and services, please visit Rev. Lyon's fees and services
Are you planning a destination wedding in Saratoga Springs? I love to work with couples planning a Saratoga destination wedding. I would be happy to discuss the details with you by phone or email, and I can help make your Saratoga Wedding a great event. I have officiated at many of the wonderful venues in Saratoga Springs, NY, and can offer referrals and suggestions based on my experience and expertise. Saratoga Springs is just the spot for a romantic, elegant elopement and I can help you make it happen.
Hotels
Golf courses
Banquet facilities
Parks
Gazebos
Country Clubs
College Chapels
Gardens
Chartered boats
Beaches
Private homes
Private clubs
Here are just some the places were I have officiated:
Birch Hill
Century House
The Canfield Casino
Emma Willard
National Museum of Dance
The Inn at Saratoga
Glen Sanders Mansion
River Stone Manor
Mohawk River Country Club
Mallozzi's
The Crossings of Colonie
Yaddo Gardens
Ballston Spa Country Club
Longfellow's
Polish Community Center of Albany, NY
Italian-American Community Center
Saratoga Race Course
Pruyn House
Perthshire
The Stockade Inn
The Adelphi Hotel
The Great Escape
Fort William Henry
The Georgian Resort & Conference Center
The Lodge on Echo Lake
Crossgates Banquet House
Turf Tavern
Saratoga Elks Club
Saratoga Rose Inn
Saratoga National Golf Club
Any size wedding is welcome!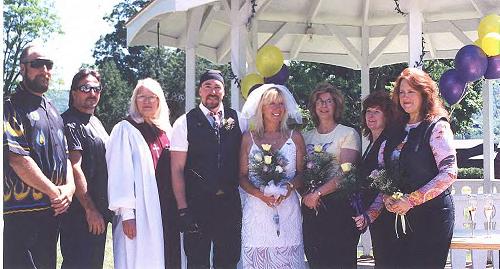 Your wedding ceremony will be composed around your ideas, personalities, and lifestyles. I will bring my creativity and experience to your wedding and help you in creating a joyful atmosphere. I will help you design a personalized and inspirational ceremony. We can work together to make your wedding fresh and meaningful, and your vows truly unique!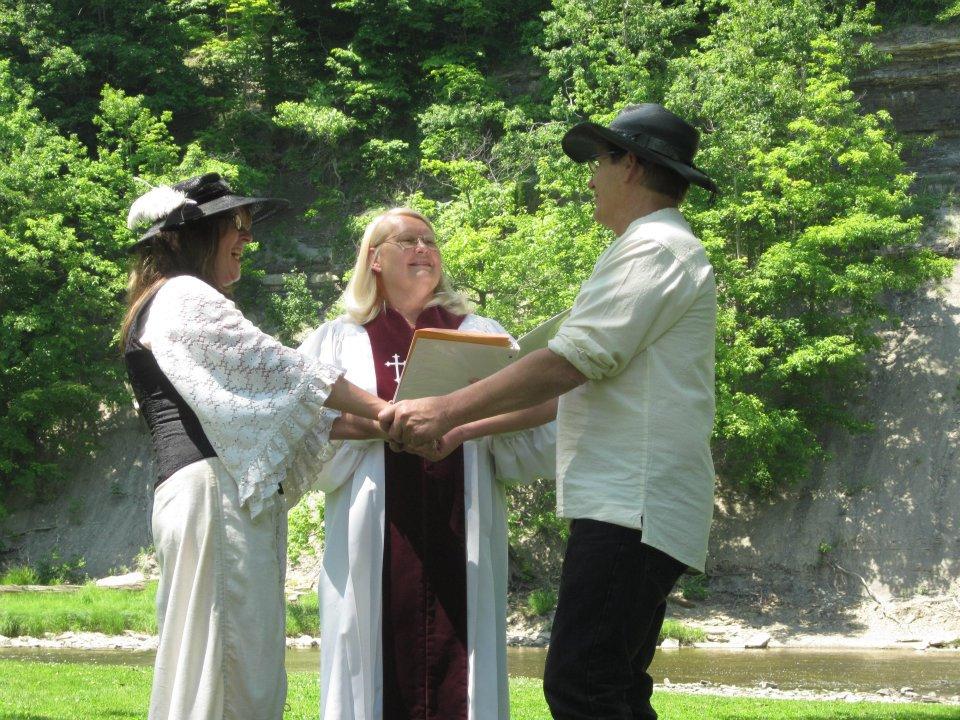 During the ceremony, I will help you to be relaxed enough to smile, laugh and enjoy your wedding; to feel the profound emotions of the most tender moments and to have an experience that will be well worth remembering for years to come. That is what I want to do for you.
If you are passionate about creating the wedding of your dreams, I would love to help you.
A most beautiful wedding ceremony awaits you.