Baby Christenings
A baby is a gift of hope and promise to ourselves and to the world at large. It is a continuation of the power of Life expressed in the new little face you hold before you. To honor and celebrate what has come from the Divine, to be given out to the world through you, is a very special moment in time for family, friends and most especially parents.
A Christening is the perfect way to welcome your little one into the family and formally announce the name you have formally chosen for them.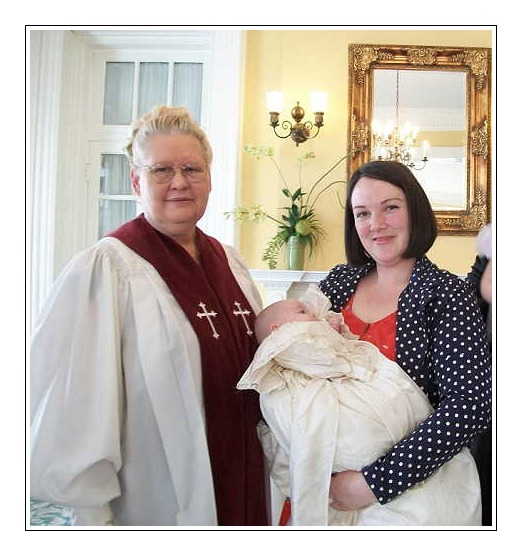 A Christening can be done privately or with immediate family and friends. Godparents can be chosen and included. Siblings can be involved and readings can be done by family or friends. After the Christening, many parents and families will invite attendees and the minister to a reception where a meal can be shared celebrating the blessings for the child and his/her beautiful life ahead.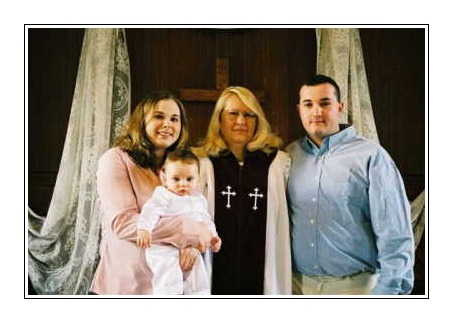 The chapel's dining room can be used for a small reception with punch, tea, and cake after the service.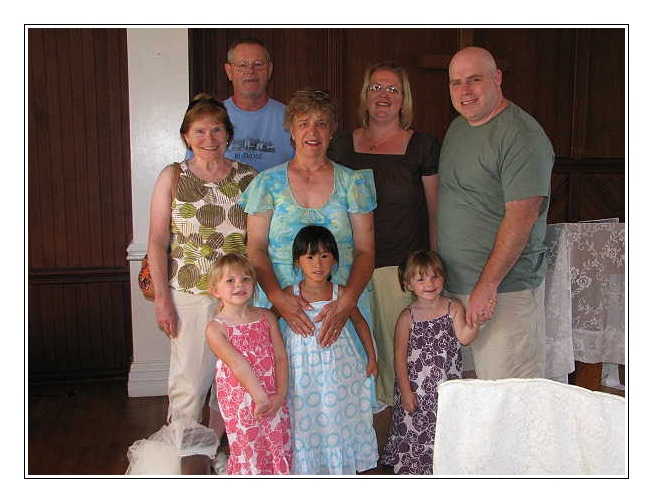 Selecting your child's Godparents requires some thought. One male and one female are chosen to accept the responsibility of being part of your child's life to provide support and guidance. Often Godparents are family members, but it is not required. They will be seated with the parents and participate during the ceremony.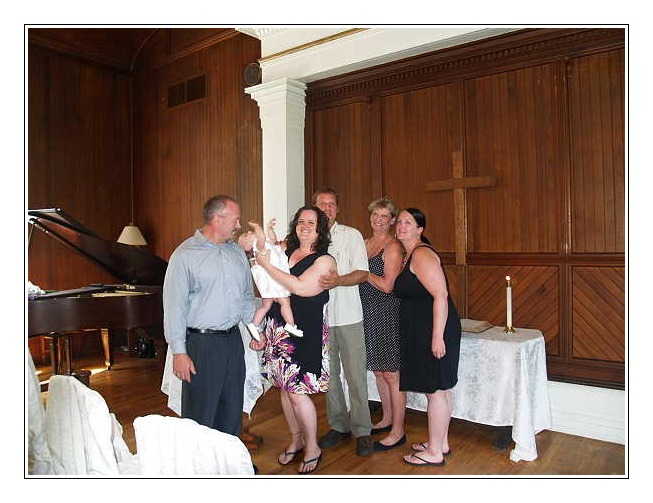 Christening gowns play a major role in the baptism of babies and are worn by both male and female babies. Traditionally, christening gowns are white and are meant to symbolize new life, the purity of an infant and joy. Many times the gown is a family heirloom of sorts that has been passed down by generations of other members of the family who were also baptized in the same gown.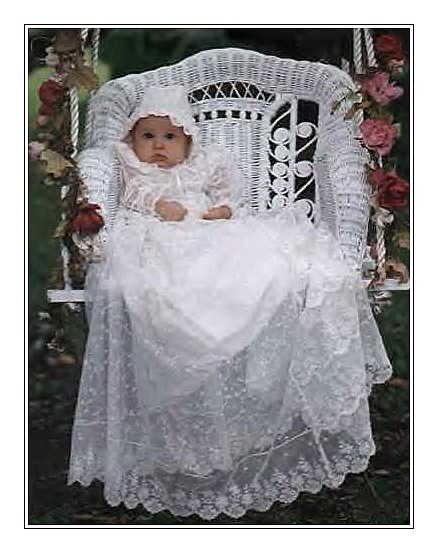 Many individuals view this gown as important as a wedding gown is to a bride, and some believe that the gown should be of the nicest quality that the family can afford to buy. Of course that is subject to the family and is not a requirement for those looking to perform a naming ceremony or a less formal baby blessing ceremony. In fact, many parents choose to baptize their baby boy in knickers instead of a gown. This is of course subject to whatever the parents decide is appropriate for their ceremony.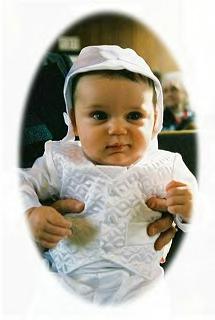 Basically, the gown symbolizes a rite of passage for the child and most families will preserve the gown once it has been worn to save for those generations of babies to come.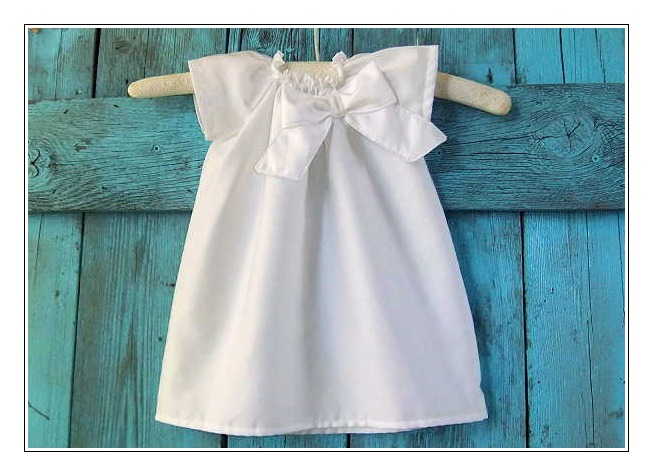 Young infants still wear a white robe in the form of a baptism gown, which often has been passed down through many generations. Little boys can wear a gown or a white suit. The choice is yours.
Before having a baby Christening, many mothers or grandmothers will make the gown themselves. Either they will choose a pattern that they like or they will take material from a wedding gown to use. There are numerous materials available that are extremely affordable. Also, if you don't want to take material from a wedding gown, many people will use the material from the veil instead. This is a great alternative to those who are unsure of cutting into the material on their wedding gown.
While it is a great way to have a keepsake for your baby's special day, it is not a requirement to have a gown. This article is merely meant to provide some information regarding the purpose of christening gowns.
This is is an important day for your family so please make it your own!
During the summer months, Sunday afternoons at the chapel can be set aside for this very special occasion.
This service is a very special time for new parents. I would be happy to meet with you for the preparation of this special event.
If you would like to check on my availability for your child's Christening, please call me at 518 882-6773 or send an email to RevLyon@aol.com
Frequently asked questions about Christenings and baby Baptisms