Welcome to A Wedding in the Country, a country chapel for non-denominational wedding ceremonies and small intimate wedding receptions.
If you have been searching for a truly romantic wedding chapel for your wedding, you have just found the right place.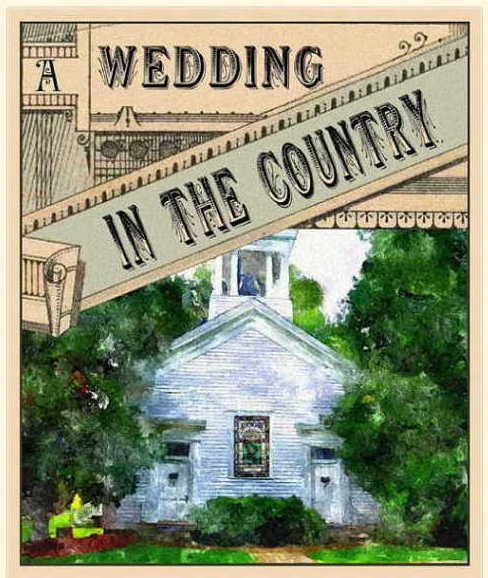 We strive to provide a truly memorable event. We love for our couples to feel at home and then to invite their guests to join them for their unique event.
Whether you seek a simple country wedding or an enchanting fairy tale wedding, A Wedding in the Country is the perfect place to have your wedding ceremony.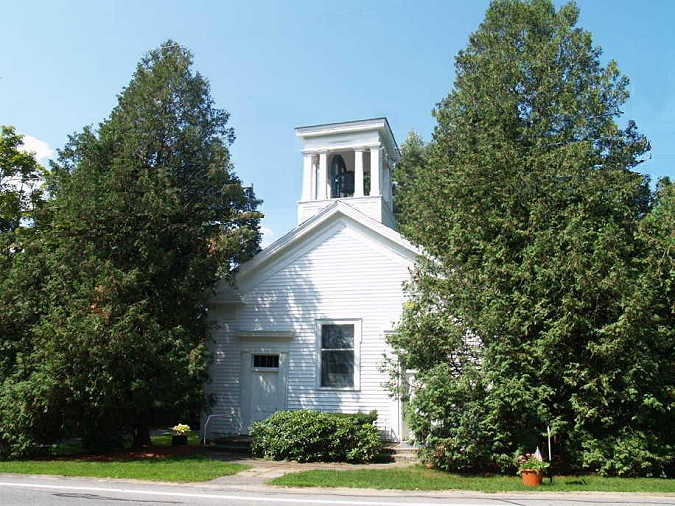 Having your wedding in this historic Saratoga County chapel will let you begin your marriage in a setting with an atmosphere of tradition without the rigid rules of other churches.
You can throw rose petals!
You can use flash photography!
You can have candles in the windows!
You can have videography!
You can have the music YOU want.
The chapel was built in 1859, before Abraham Lincoln became President. It has withstood the test of time and it has seen nearby Saratoga Springs, New York grow into a popular summer getaway spot. Through it all, the church has retained its unique historical character and charm.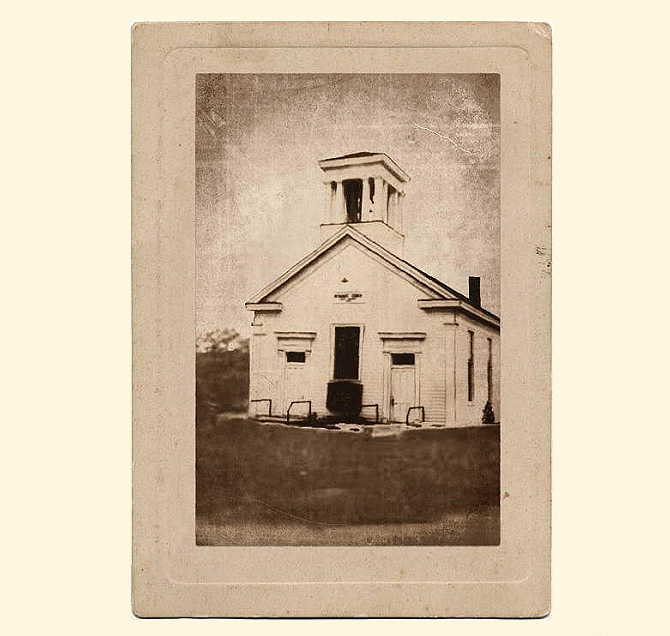 The chapel has been meticulously restored to its original glory. Everything has been lovingly preserved including the original stained glass window and the bronze wedding bell. One of the church's unique amenities is a turn of the century princess baby grand piano which is impeccably maintained for your musician's use.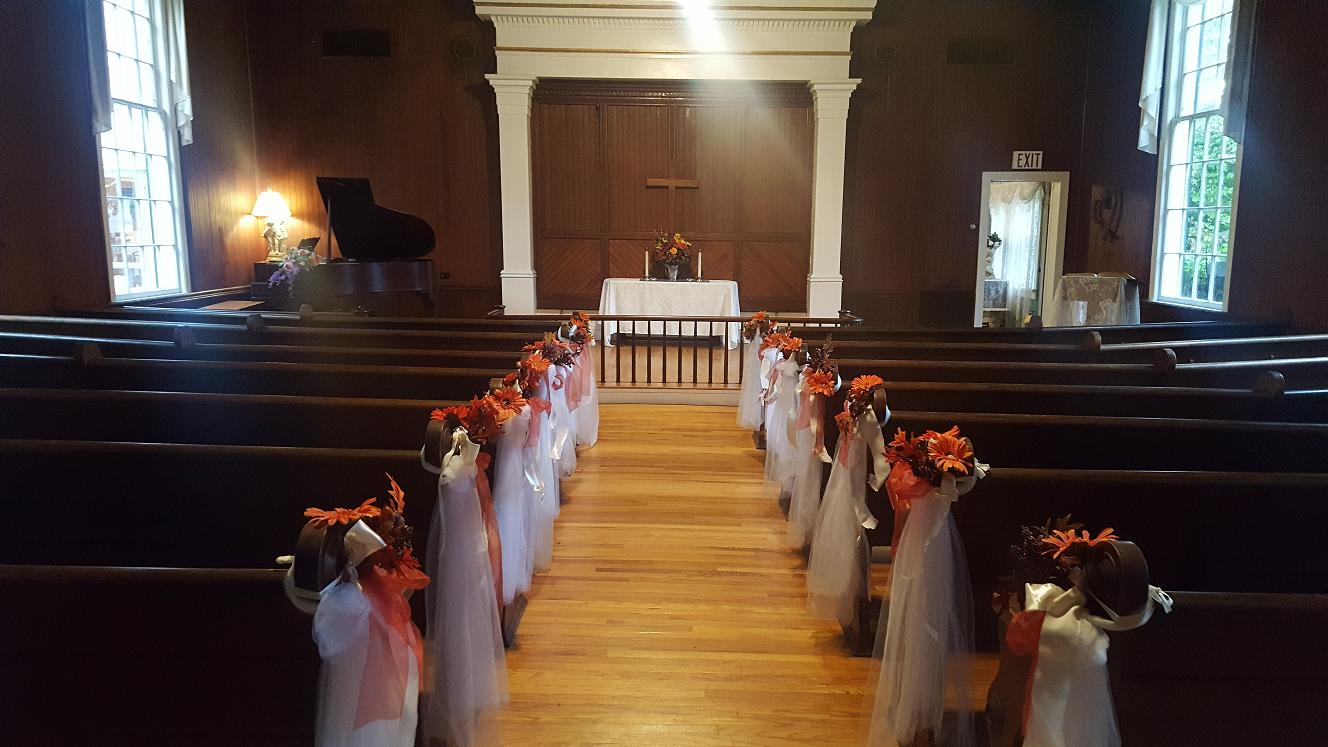 The chapel contains the original hand carved pews and is already decorated with lace, ribbon and silk flowers. The pews already have pew-bows but if you want to make your own, that's fine. You are free to add flowers and the accessories of your choice. You can include family photos in your decor.
Since its restoration, this historic wedding chapel has provided a serene and charming setting for the marriage ceremonies of many couples of all ages and backgrounds.
Our goal is to give you the wedding you have always dreamed about. It will be a memorable experience for you and your guests. If you love history, you will love it here.
The chapel seats a maximum of 150 people and is handicapped accessible.
We will help you with finding just the right services to make your wedding ceremony unique and memorable. When you book the chapel, we can provide you with a list of judges and clergy available to perform your ceremony. We also provide a list of recommended vendors in the area for live music. You are welcome to use a C.D. if that is your preference. We can also recommend excellent photographers, D.J.'s, reception locations, and a lot of other services to fit your style and budget. This is especially helpful if you are planning a wedding from out-of-state. Our recommendations are based on personal knowledge and are not fee based. We only recommend the services of wedding professionals that meet a high standard and that we are proud to be affiliated with. We work with wedding professionals in various price ranges but they are all excellent at what they do!
If you have a family member or a friend that is a Minister, Pastor or Judge, they are welcome to officiate your ceremony here. If you have a friend that is a musician, they can play at your wedding.
Weddings are done on a first come, first served basis. The total fee for the use of the chapel for your wedding ceremony is $500. A $100 deposit is required to reserve the date and time of your ceremony. The fee also includes time for the rehearsal. The balance of the fee ($400) is paid at the time of the rehearsal. Special arrangements can be made for those who are interested in eloping on short notice.
An appointment can be made, at your convenience, to visit A Wedding in the Country. If you live out-of-state and you have family or friends in the area, they are encouraged to visit before you make a decision to have your wedding here.
The chapel is located just a short drive from Saratoga Springs. We are between Schenectady and Lake George. The chapel is very easy to find, just off Route 29 in East Galway, New York.
Full of history, love, and attention to detail, your special day deserves a setting like A Wedding in the Country. We know that each couple is a unique couple and we know how important it is that your wedding reflect who you are. We honor your decision to have a wedding that is truly your own creation. Our goal is to provide you with the opportunity to have the wedding of your dreams.
See for yourself what a difference a tranquil setting rich in history and charm can make for the most special day of your life.